Panama Canal Charges for LNG and a Brave New World of Global Gas
After two years of discussions and lobbying by users, the Panama Canal Administration last week set the tariff schedule for LNG vessel passage.  For the 175,000m3 LNG "PanaMax" vessel, the round-trip cost will be 4.0 USD/MCF (+/- 0.15).  Typical US liquefaction plant tolling terms are well known and the full Henry Hub delta price to Asia will therefore be in the range 7.5 USD/MCF (+/- 2.0).
Adding this to the 2017/18 Henry Hub futures price of 3.5 USD/MCF gives an Asia delivered CIF price just below 10 USD/MCF.  This is below the projected import price based on the conventional JCC – "Japan Crude Coctail" indexation.  The diversification strategy is therefore "in the money" when Henry Hub prices are below 5 USD/MCF, which many think will be forever.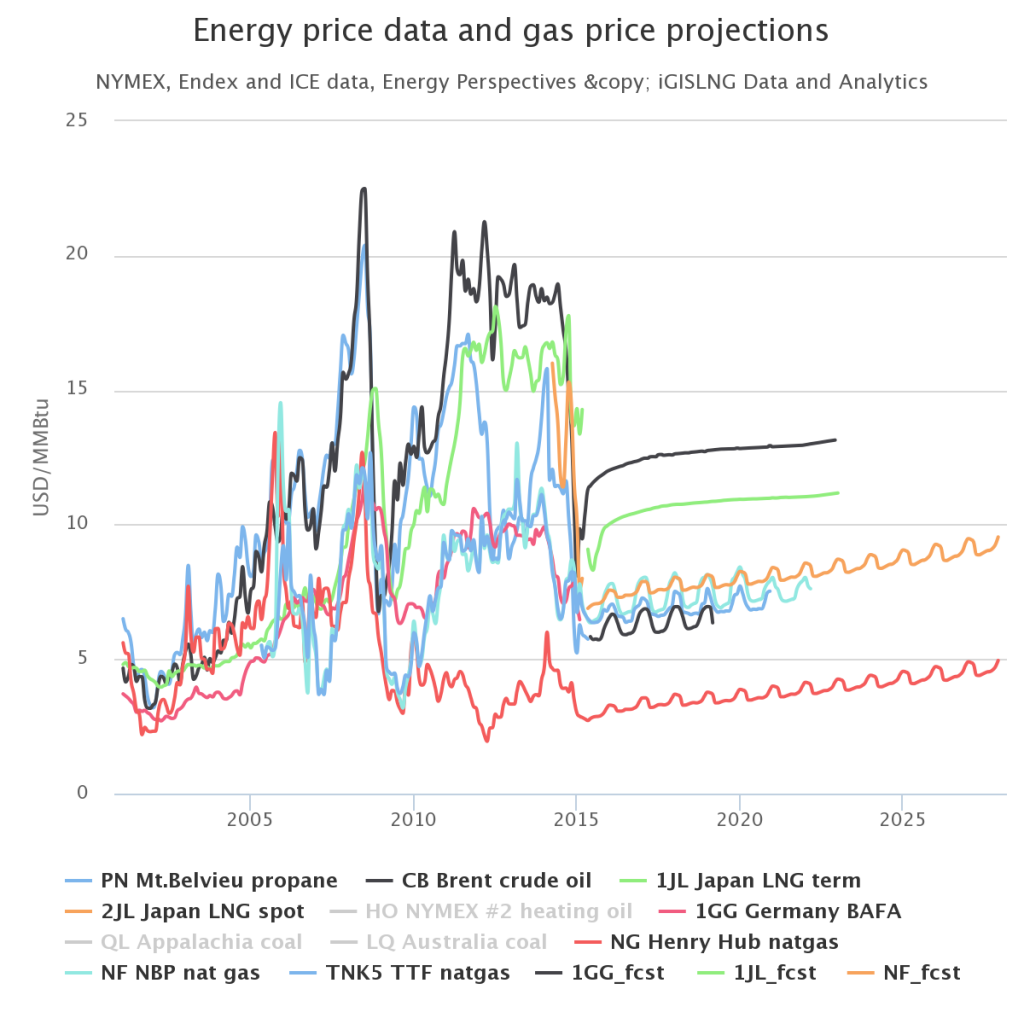 For all the ultimate importance of the Panama Canal, other factors that are coming into play.  Europe is key.  Train 1 from Sabine Pass will start in February 2016, with BG Group as capacity holder, followed later in 2016 by Train 2 and Gas Natural Fenosa as main capacity holder.  First US LNG to Asian buyers may actually come from Marcellus via Cove Point, Maryland in 2017. While Gail will almost certainly ship its LNG to India, Japan's Sumitomo and Tokyo Gas might find that the European market is more attractive destination in its portfolio balancing.
Furthermore, by the acquisition of BG Group, Shell has secured LNG from Sabine Pass T1, followed by its own substantial portfolio LNG export capacity at Elba Island in 2017.  While the new Panama canal transit fees for LNG help create a flatter gas world and physically balance gas price differentials, there will be continuous commercial interaction interlocked with regional pipeline gas prices, shipping and corporate portfolios.  It becomes essential to understand positions and strategies of key players.
The global LNG market is undergoing both a supply restructuring and a commercial restructuring. Shell in particular becomes the new giant to watch, combining massive global availability in all key supply regions, tremendous strength in shipping and marketing.  It is still too early to tell how BG Group will be legally and commercially integrated, but Shell's strategic aspiration seems clear.
There is no "Achnacarry" for LNG, but competition responses already appear to conceive threats to national and commercial interests.  The LNG map is being redrawn in a manner that is yet not completely clear, but that has global dimensions.